WELFARE FUND:
IFPTE Local 194 Robert E. Szymanik Welfare Fund can be processed through your shop steward who will make arrangements through the Chapter Vice Presidents.  Members of Local 194 benefits for hospitalization, disability, retirement, death and outside charities come from the Welfare Fund.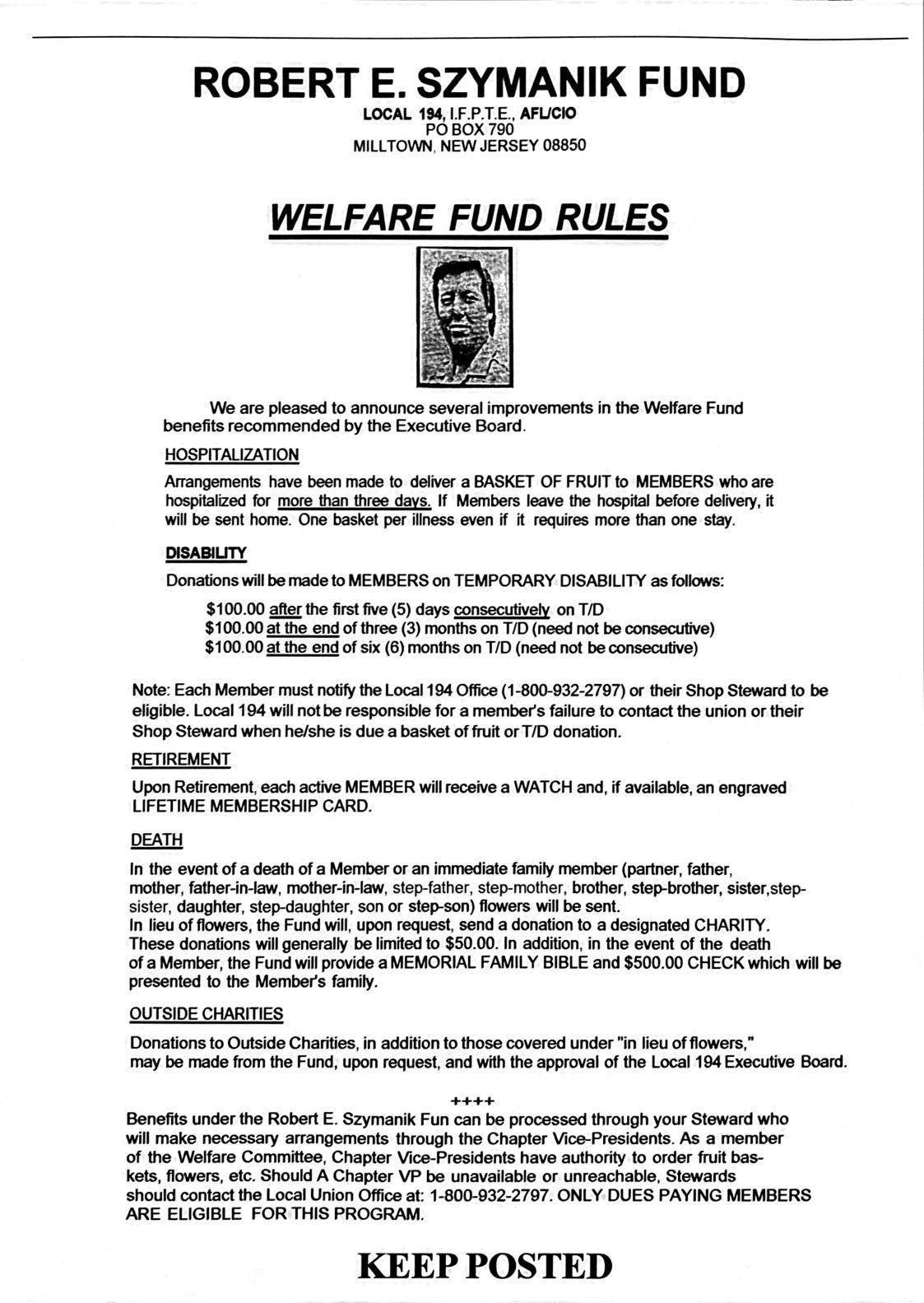 Union Plus Scholarships: Helping union families with the cost of college.  Since 1991, the Union Plus Scholarship Program has awarded more than $4 million to students of working families who want to begin or continue their post-secondary education.  Over 2,700 families have benefited from our commitment to higher education. https://www.unionplus.org/benefits/education/union-plus-scholarships 
Local 194 Scholarship:
We want our membership to succeed!  The Local 194 Scholarship Fund provides financial assistance to qualified family members of current Local 194 union members for undergraduate college study, trade or technical schools. ANNOUNCEMENT COMING SOON!
COPE FUND
Click link for INFO: https://njaflcio.org/cope/
COMMITTEE ON POLITICAL EDUCATION (COPE)  Every year, the affiliated union organizations that comprise the NJ AFL-CIO vote on which election candidates to endorse based on voting records and working family issues.  The NJ labor movement has a proud history of supporting both Democrat and Republican candidates who support working families.  The Committee on Political Action (COPE) makes every effort to educate union members and their families about these endorsements and why they were made.